After more than two years of operation, the Dauphine's apartment reopens its doors. And for the public, for the first time in almost ten years, they can freely and completely visit the apartments on the first floor.
Splendor rediscovered
In the heart of the royal residence, the splendidly restored apartments of the dauphin rediscover their beauty, approaching the time of the accession of the son of Louis XV (dauphin) in 1747. Consisting of several rooms in a row – a bedroom, a large study and a library – this is an invitation to enter the intimate life of the royal family. The restoration, which lasted two years, focused on woodwork and walls, as well as furniture, which were dug up to find equivalent pieces. In conclusion: a dazzling and accurate reproduction that gives this apartment a sense of being inhabited.
Three renovated apartments
One of the sought-after goals of this restoration was to restore the consistency of this enfilade. Successful bid!
The most missing structural elements have been restored in the large study: a mirrored dressing table, dressing tables between windows and large carved and gilded wood panels restore the room to its full grandeur.
The bedroom, equally grandiose but more intimate, has been given an understated splendor by restoring its original furnishings: gilded panels, green niche fabrics, a four-poster bed. Everything is sublimated painting with plain white king backdrops.
Last renovated room: charming library, the most intimate and perhaps the most charming room in this apartment. We find here all the tenderness of the panels, these patterns of flower garlands in pastel colors, taking on the appearance of blue and white porcelain.
Furniture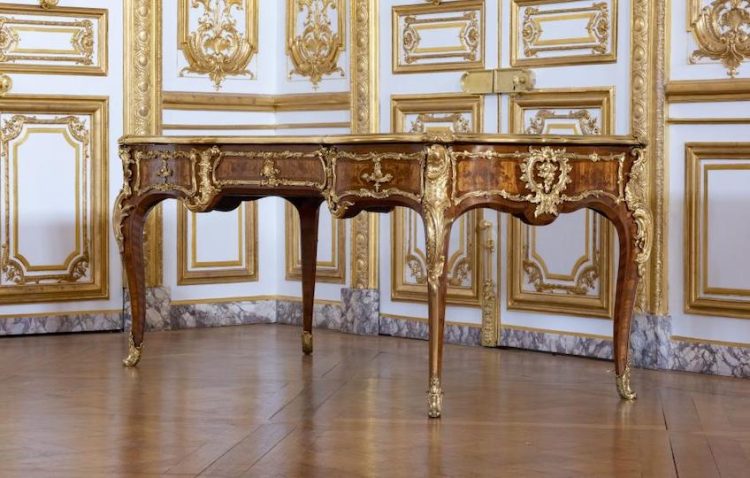 If woodwork, gilding, paneling and mirrors have regained their prestige, then these apartments owe their newfound charm to furniture and new furniture, made possible by a constant policy of acquisitions and deposits (in particular the works identified in the collections of the National Furniture).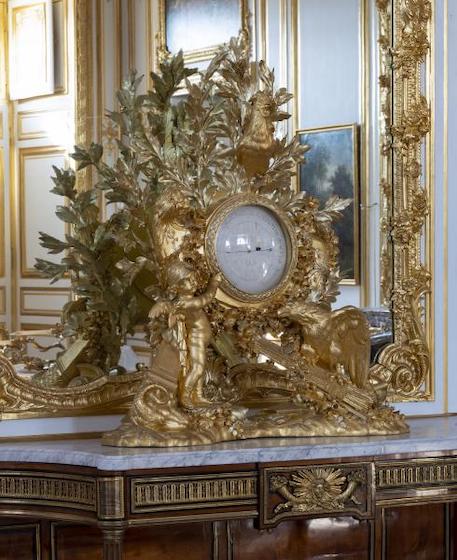 Lower cupboard from 1787, console commissioned the same year for the salon of the company of the Duchess d'Harcourt (wife of the governor of the dauphin), a flat table delivered in 1745 for the large study of the dauphin, armchairs arranged in Marie Antoinette's room for her comfort in waiting the birth of the Duke of Normandy… A whole set of rare items decorates the Dauphin's apartment again, allowing you to rediscover the understanding of the use of rooms and…