Apparently, not only in France, the USA or the Scandinavian countries, tiny houses are growing. On the Spanish side, tiny house builder TINI offers to deliver a small house in 60 days and just 2 hours to install it after deposit. Small houses made by TINI are available in two basic models that can be personalized. This time they are adding a third fully customizable tiny house to their catalog. The Spanish manufacturer guarantees that it can deliver the goods to France within the same time frame as to Spain. To create their models, they collaborate with the architects of Delavegacanolasso. Let's get to know this particular model and the prices and specifications of the various models offered by the Spanish manufacturer.
Tiny House Delavegacanolasso
The mini-house, designed by Madrid architects, hasliving area 34 m² which they decided to build in Corten steel with large glass surfaces. Light birch wood dominates the interior, giving a very "natural" feel to this tiny house. The insulation was made from a 14cm layer of recycled cotton and a layer of continuous reflective thermal insulation. This tiny home is also self-contained and sustainable, the choice of architects and builders. The interior design seems straight out of an IKEA catalog with its light Scandinavian style furniture. You can also see large wood burning stove (or pellets), which allows you to share a meal around a campfire.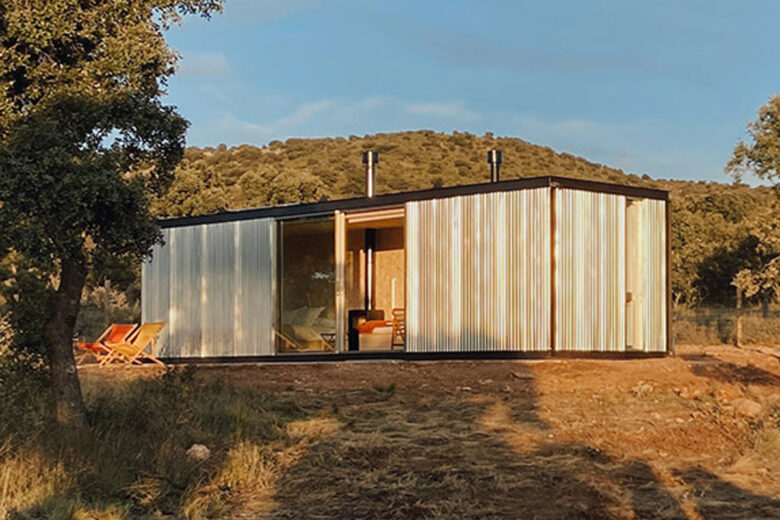 Three models available
TINI S is the first model and the smallest of the tiny models offered by TINI, with a living space of just 23.5 m² and prices from 44600€ (excluding shipping costs). On the manufacturer's website, you can directly personalize your TINY S and choose:
Front color (galvanized sheet, Cortex or Madera)
Interior decoration (wood or Madeira)
Layout of the bathroom, toilet and kitchen: can be ordered without a bathroom or with a full bathroom and a kitchen set.
Autonomy, with the ability to be self-sufficient in water and electricity.
When choosing all the options offered, TINY S costs 85,860 euros. The second model is TINY M with an area of ​​34 m², the price of which starts from 51,900 euros (excluding shipping costs). With all the options offered Thus, TINY M will cost you 98,060 euros..
Third fully customizable model
On the site, you will also be able to customize your tiny house with this third and final model on offer. you can choose area from 40 to 100 m², number of bedrooms, number of bathrooms, etc.