Do you know Crocus and Ruby? These aren't cartoon characters or the names of smart dogs… Or the names of new inventions for the garden, patio or home. Crocus and Ruby are two beautiful names that Maisons Bois Nath has given to these two models of passive, eco-friendly and ready-to-live-in houses! This company, run by the Deschamps family, is based in Saint-Denis-de-Gastin in Mayenne. Maisons Bois Nath is a company that draws on the experience of Deschamps. Natalie Planchet, who leads the company, works with the Chamber of Commerce's Ecoproduir program with one idea: to minimize our carbon footprint and offer sustainable and livable homes. Presentation.
The Ruby Model in Detail
The Ruby House is available in two versions (2 or 3 bedrooms) and has a living area of ​​63 m², with living area from 24 to 32 m², depending on the selected model. The interior consists of a fitted kitchen (washing machine, dishwasher, hob, oven and host) but if you already have appliances you can install it and it will be deducted from your bill. Living room furniture is also included in the model sold by the company. Ruby T3 is also equipped withnearby laundry which offers a space of 4 m² for storage, small office or other.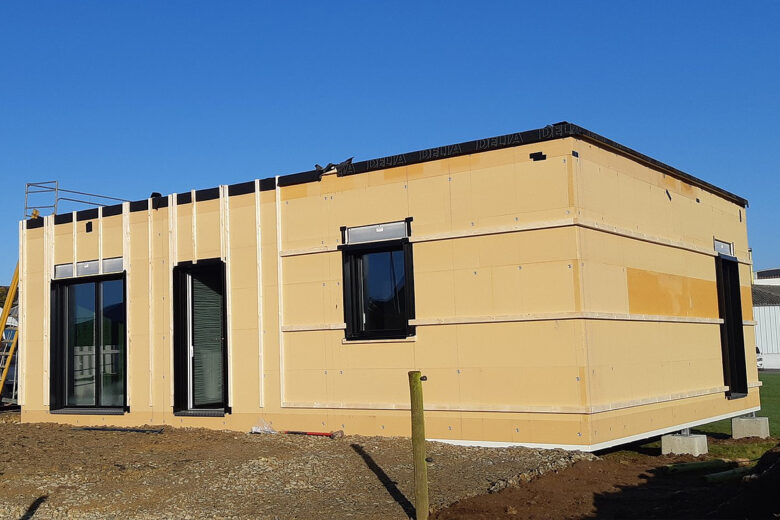 The 11 m² bedroom is wheelchair accessible and has a wardrobe with sliding doors. Finally, the bathroom, which has a shower cabin made of reinforced polyethylene with anti-slip coating, is also equipped for people with reduced mobility. In the two bedroom model, an 11 m² room is added to an office, sitting area or another bedroom… The T4 model can also offer a third bedroom. for big families For example !
Crocus House in detail
Crocus House designed for one person, an elderly person housed in a garden studio or even a couple… It has a living area of ​​42 m² and, like Ruby, the bedroom and bathroom are wheelchair accessible! Otherwise, everything is similar to Rubin, with a living room, an equipped kitchen (or without it), a bathroom, etc. So it only has one bedroom and no adjoining room like a laundry room for Ruby!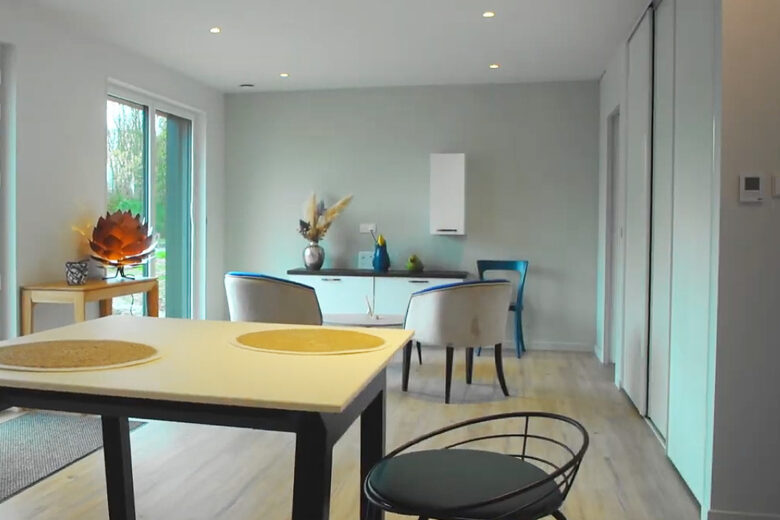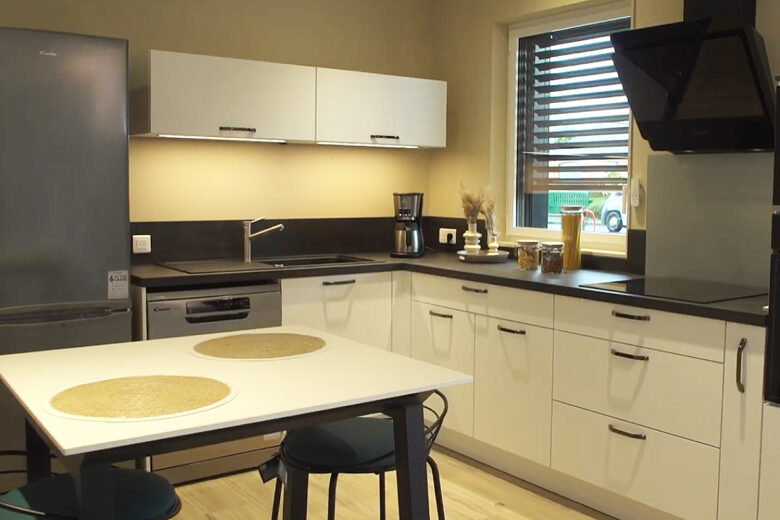 Ready to live, but how is that possible?
Maisons Bois Nath will take care of everything, so all you have to do is clean up the furniture, clothes and decorate your home! Houses designed by this company delivered already built and do not require any concrete slabs to keep the soil permeable. Kitchen…